Sports Assistance Program Sports Performance Psychology
for Teams, Coaches, and Athletes

Davis Sports Mind
Sports Assistance Program
Sports Performance Psychology for Athletes, Coaches and Teams

Our journey with the Sports Assistance Program started as athletes competing for recreation on weekends and therapists during the week. From our practice we sponsored the Team Psych Triathlon Racing Team, Tampa's first triathlon club. We have helped Tampa residents get into shape and have taken many from couch potatos to IronMan competitors.
Nicole Davis LCSW, USAT Certified Coach, and IronMan triathlon competitor works with competitive level gymnasts, triathletes, competive swimmers and volleyball competitors. Her clientele are referred by coaches, and olympic gold medal athletes and her previous clients. She is excellent with developing athletic focus, overcoming performance anxiety, and removing mental blocks to peak performance. She is known by many in the Tampa Bay area for coaching open water swim skills at Clearwater Beach. She is the inspiration for taking Team Psych Triathlon Racing Team to the next level.
Mark Davis LCSW is a 35 year triathlon competitor and still continues to compete. Known as "Captain Mark" to Team Psych Triathlon Team. Mark's clientele at the Sports Assistance Program is consultation with coaches on athlete performance, team presentations, He works with competitive swimmers, soccer, baseball, football players. He is excellent in injury recovery, concussion recover, team communication, overcoming performance anxiety, breaking through frustration and anger, and removing blocks to peak performance. His clientele is referred by parents, coaches, and previous clients.
Vincent Lodato LCSW, CMPC
I am a Master's-level Licensed Clinical Social Worker in Florida and a Certified Consultant for the Association for Applied Sport Psychology (AASP). I am completing my doctorate (Ed.D.) in sport and performance psychology through the University of Western States. I am finishing my dissertation and am a course facilitator in their graduate programs. I teach Sport in society; Professional Practice in and Counseling Ethics; Group, Team, and Organizational Dynamics; and Psychological Preparation and Mental Skills Training.

I have been with the Tampa Bay Rays for 17 seasons providing clinical work at the Major league level down through to the minor league player development. Twelve of those years I provided those same services for the Toronto Blue Jays, Washington Nationals, and Arizona Diamond backs. I was with 4 teams all at once as the lead clinician, providing services at different levels. For the Tampa Bay Rays, myself and a colleague review the psychological profiles of prospective players entering the amateur draft to assist with scouting during the Major League Baseball's draft. Additionally, I have a mental and vision center through the National Sports Performance Institute and have several contracts to provide mental skills training and services at the college and club levels.


We are proud members of Alliance for Social Workers in Sports. We are Sports Psychology Performance & Athlete Assistance Program for USA CYCLING OLYMPIC athletes.
Individual Sports Mind assessment Includes managing competition stress, sports cognitive focus, team relations skills, and emotional balance.


Mark Davis, LCSW
Nicole Davis, LCSW
813-968-3417

[email protected]


Presentations Available to Coaches & Athletes:
The Focused Athlete- The Importance of Selective Attention
Athletes and Substance Abuse
The Trouble with Performance Enhancing Drugs PED's
Anxiety & Depression in the Athlete
Concussion Management
Psychology and the Athlete
Sports Imagery & Reality
The Importance of Character in the Athlete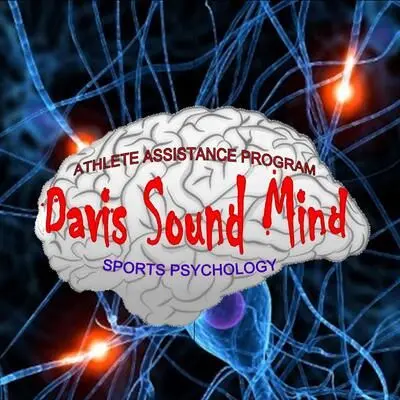 Sports Performance Psychology and Assistance Program: The psychological program for athletes by atheletes. Confidential help for athletes and coaches. An assistance program for all levels of sports programs. Contact us today to help the athletes and coaches that help your team win!
Coaches Reports:
"(She) smiles more often and is more aggressive (in a good way) as a Goal Keeper and confidence seems to have improved on and off the field."