About Us
Mark Davis, LCSW CAP SAP

Mark Davis is a therapist, corporate consultant, and trainer regarding Stress Management, Communications Training, Goal Setting, Leadership, Corporate Change, Substance Abuse , and Critical Incident Stress Management. His tailor-made programs utilize a combination of humor, new insights to old problems , and focus on "useable skills" that participants can incorporate into their professional and personal lives immediately. Mr. Davis works extensively with many National and Local Employee Assistance Programs. He is a licensed therapist and continues a private practice of personal change over twenty-seven years. He has post graduate extensive training in the areas of Hypnosis, EMDR, Sex Therapy, and Critical Incident Stress Management. He is a graduate of University of South Florida and Florida State University. Mr. Davis is a life long resident of Tampa, is married with two grown children and an active triathlete.
Professional Affiliations :
President, Tampa Bay Employee Assistance Professionals Association
2019- Present Credentialing & Quality Assurance Committees, Comprehensive Behavioral Care
1997-2011 Credentialing Committee, Tampa General Hospital Psychiatry Center
1993-1996 Allied Health Professionals at Tampa General Hospital Psychiatry Center
1995-1996 Chairperson, Private Practice Association of Tampa Bay
1994-1995 County Mental Health Association, Speakers Bureau speaker
1988-1994 Chamber of Commerce Drug Free Workplace Committee
1987-1994 Tampa Bay "Say No To Drugs" Walk Committee
1987-1993 , Director "Say No To Drugs" 5k Race
1988 , Director, Hillsborough Sub-Unit, National Association of Social Workers
1987-1989 Diplomate, American Association of Clinical Sexologists
Internationally Certified Alcohol and Drug Abuse Counselor
State of Florida Certified Addictions Counselor
Member International Critical Incident Stress Foundation
Volunteer Tampa Bay Emergency Critical Incident Response Team
---
Nicole Davis, LCSW MBA SAP USAT Triathlete Coach
Nicole received her Master's degree from the Barry University School of Social Work in Miami, where she specialized in substance abuse and victimization studies. She also has experience in working with Traumatic Brain Injury, congenital and developmental disorders, "at-risk" children and families, victims of bullying, and ADD/ADHD. Nicole works with clients of all ages; however, she specializes in working with children and adolescents. Nicole received her undergraduate degree in Psychology from The Florida State University, where she minored in Child Development and Studio Art and was also an active philanthropist and member of Kappa Alpha Theta.
Nicole enjoys traveling, networking, dominating her age group in triathlons across the state of Florida.
---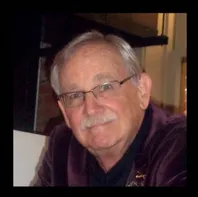 William Hogan, LMFT
Over 30 years of experience in the psychology field where I have specialized in working with couples, children (ages 5 and up), adolescents, adults, and families. He is currently providing Employee Assistance Program (EAP) services and Corporate Training to industries throughout the Tampa Bay Area.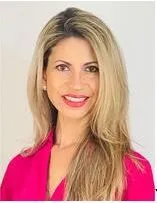 Yarelis Medina, LCSW, RYT Se Habla Espanol
Yarelis holds a masters in clinical social work (MSW) from Boston University and is a certified yoga teacher through Yoga Alliance (RYT 200 hr). Her 14 year healthcare experience coupled with her passion for yoga has led her to a path of sharing with others the beauty of self compassion, the power of mindfulness, and its positive impact on your overall mental health and quality of life. Her clinical work with adults, adolescents and children is driven by these principles of self compassion and mindfulness and is offered in a supported therapeutic environment. Yarelis is fully bilingual in Spanish, enjoys baking, and spending her time with her family.
Alexander (Alex) is currently a Registered Clinical Social Work Intern, working towards his licensure as a Licensed Clinical Social Worker (LCSW). He is a recent graduate from the University of South Florida (2022). He has over ten years of mental health experience volunteering with his experience mentoring individuals living with either/both physical and mental health ailment. Professionally, he has over three years' experience in behavioral health working for the Crisis Center of Tampa Bay for almost three years holding multiple roles from Intervention Specialist requiring the use of counseling approaches with clients living with crisis, suicide, assault (sexual/non-sexual), substance use, domestic violence, trafficking, and veteran specific, etc. He held the position of Supervisor for the overnight both mentoring/coaching new Specialist and still assisting clients directly.
At Davis Sound Mind he has practiced for over a year adding couples and family therapy, sex therapy, eating disorders, and complex trauma to his repertoire in addition to individual.
Lee Dunn-Gader, BA Practice Administrator
Thinking of moving your Practice?
Looking to start Private Practice?
We are looking for Talented, Licensed Clinicians for In-Person Office based counseling and Secure Telehealth-AudioVisual Therapy