Welcome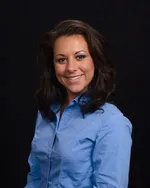 Employee Assistance Programs for Companies
Mental Health & Substance Abuse
Comprehensive Evaluations
Counseling
Welcome to the Davis Sound Mind Employee Assistance Prorgram and the counseling private practice of Mark Davis and Nicole Davis at the Tampa office. Our nation-wide EAP covers eighteen states with credentialed clinicians. We can be where your company is and where your remote employees are.

This site has a page for employers looking for an Employee Assistance Program. This site has pages for employess of companies covered by Davis Sound Mind EAP. We also have a page dedicated to the counseling private practice in the north Tampa area of Mark Davis, LCSW and Nicole Davis, LCSW. Calling us is the first step to finding answers.

Be ready to get focused on overcoming issues which have previously frustrated yourself, your loved ones and begin enjoying life. If concerns are depression, anxiety, relationship, alcohol or drug addictions, sexual problems, compulsive behaviors, be ready to get out of the box! Ignite passion for change. Imagine and experience yourself in a healthy lifestyle with love, self-confidence and personal effectiveness. Work in trust and confidence due to extensive experience, continuous training, and love for helping others to live happy again. When considering a new therapist, focus on characteristics of caring, compassion, and commitment to change. All the therapists in the Employee Assistance Program share the passion of providing help when needed.
DOT / SAP Department of Transportation & Substance Abuse Professional Qualifications
INDIVIDUAL THERAPY is fast, active, empowering, passing prior blocks to growth.
COUPLES quit blaming and conflict diminishes as teamwork gets started.
ADDICTIONS become clean and sober following clear guidance.
SEX THERAPY credentialed over twenty years for individuals and couples.
HYPNOSIS for anxiety, pain, smoking, weight, and trauma.
Our services are recommended by psychiatrists, therapists, managed care companies, employers, lawyers, other EAP's, and previous patients for assistance with substance abuse, mental health, and many other concerns. Quality evaluations indicate remarkable impressions and high rates of symptom improvement.
Unique features of the private practice is EMDR (Eye Movement Desensitization & Reprocessing) for trauma issues, CBT (Cognitive Behavioral Therapy), Hypnosis, and Sex Therapy.